Text-to-Speech software allows you to have written text read out loud. Text-to-speech software can offer the following features:
Convert files such as Word and PDF files into spoken words

Listen to your emails and web pages

Convert text to audio files such as MP3 or WAV files to transfer to your portable listening device.

Include a floating bar or toolbar to assist with reading text in applications

Integrated with 

scanning and reading or optical character recognition (OCR) software

 to convert printed text into voice.
Text-to-speech software is often used by individuals who need or prefer to hear their text. The potential uses of this software include:
Assist with proofing or editing written work

Assist with time management by increasing productivity

Maximize time while travelling
Text-to-speech software is different from Screen Reading technology in that it typically does not read any system information (such as file structure or alt boxes). Some manufacturers of Text-to-Speech software also offering online text-to-speech services that allow you to send files to be converted into speech

Questions to ask when considering text-to-speech software
Features
How do you turn on the reading? Is there a toolbar with play/pause and other functions? Do you need to highlight or copy a section of text and click a button or press a keyboard shortcut to start reading?

Does the program provide any visual supports to help with tracking? (e.g., highlighting the word or sentence being read, option to mask portions of the text or only show one word or line at a time)

Are there additional features or custom options that match your users' needs? (e.g., optical character recognition for inaccessible text like scanned PDFs, word prediction when writing documents, speech feedback when typing or dictating, etc.)

Does the user need access to multiple computer systems? If so, consider options (e.g., software on a USB key, software with multiple installations per license, online or built-in options, etc.)
Usability
Does it have a user-friendly interface (i.e. menu, toolbar, control panel)? How complex is the menu or toolbar structure? How easy is it to adjust settings?

What is the learning curve for the software? (e.g., how easy is it to learn the menu or keyboard shortcuts)
Compatibility
Is it compatible with your computer or device's operating system?

What applications can it support? (e.g., compatibility with which internet browsers)

Which file formats can it read? (e.g., PDFs, DOCX, PPT, Daisy, TXT, HTML, etc.)

Does it need to work with other technology (e.g., magnification software for users with low vision, voice recognition for those with difficulty using a keyboard) and are there compatible options or programs that do both (e.g., magnification and text-to-speech)?
Speech output
Can you customize the voice? (e.g., speech, pitch, volume, verbosity or how much speech feedback you wish to hear)?

What voices and synthesizers are available? What language are they? Can you download/purchase and install additional voices?

Can the size of the reading chunks be varied? (e.g., reading by paragraph, reading by sentence)

Will the speech feedback be disruptive in the environment? Are headphones needed?

Can it convert text to audio files, such as .wav or .mp3 formats for listening on a device when on the school bus or away from a computer?
Support
What type of built-in tutorial are available? What are other supports available for users?

Is there a trial period or demo copy for testing out the software?

How will you get support if you need it? (e.g., a technician in the school, a local vendor, by telephone, by email, remote access, etc.)

How much do upgrades cost? Is there any software management agreement or upgrade package that can be purchased?

What is the payment method? (e.g., purchase, pay per use)?
Text-to-speech resources
Built-in Text-to-Speech Features
Did you know? Some devices or software programs have built-in text-to-speech functions. Check your settings or system preferences to find out if you have text-to-speech.  
Manufacturers of Text-To-Speech Software 
Links are provided for information purposes only. SNOW does not endorse any of the following software or hardware.
Free or Open Source Software
* Free add-ons also exist for browsers such as Firefox and Chrome.
Text-to-Speech Services
How It Relates to the AODA legislation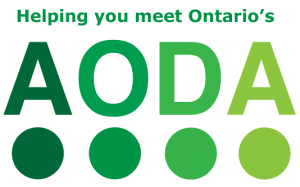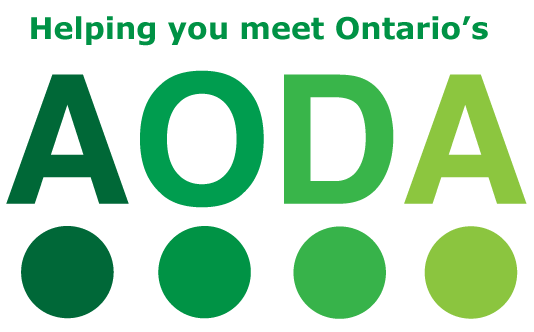 Text-to-Speech software relates to the following sections of the Accessibility for Ontarians with Disabilities Act (AODA) Integrated Accessibility Standards, specifically some of the following sections in the Information and Communication Standards:
AODA Significance 
Text-to-Speech Software is used to create an audio version of standard text such as text from a Word processing file or website and this provides an alternative format to communicate and share information and educational resources. 

People interact, learn and communicate in diverse ways. Learning opportunities are increased when flexible ways of engaging with learning materials are provided. Considering how people communicate is important for knowledge to be exchanged. Alternative formats take into account diverse ways of exchanging information. 

The AODA legislates that educational institutions and its employees know how to produce accessible or conversion ready versions of textbooks and printed material and be knowledgeable at interacting and communicating with people with disabilities who may use alternate formats and devices.  All website and web content must meet accessibility standards and support alternative ways to convey information.
Additional Resources
To learn how this section relates to the core principles of the AODA Customer Service regulation, visit the AODA page on SNOW.
To learn of ways to innovate, develop, and design for accessibility, visit OCAD University's Inclusive Design Research Centre (IDRC) website and the IDRC's floe project website.