Scanning and reading software begins with using a scanner to scan paper documents into a computer. The software will then translate the image into digital text, so it can be read and edited. This process of converting an image of text, such as a scanned paper document or electronic PDF file, into computer-editable text is referred to as optical character recognition (OCR). 
The benefits of using an OCR software is that it saves the user time and effort in creating and editing documents. It will allow one to export the converted text and use it with a variety of word-processing, page layout, and spreadsheet applications.
Individuals who have challenges with print may have difficulty reading paper-based information due to dyslexia, visual impairment, or learning differences, and physical differences may mean handling and reading the printed word can be a barrier and may benefit from having material scanned into the computer. This can help with reading books, mail, journals, reports, and other publications.
Using scanning and reading software can improve access to documents, it can also add time to the task. Where possible, obtaining an electronic accessible copy of the material is often easier than having a student, teacher, parent, or another resource scan in the material (e.g. asking for the original word format of a printed handout). Teachers can provide documents using word processing software instead of PDF format and student supports should try to obtain accessible formats of the book from their local alternate format providers.
Individuals with low vision or blindness may benefit from an OCR software that includes the following features:
Built-in text-to-speech capabilities

Ability to change font size, type, and colour

Ability to change the background and highlighting colour

Provide additional spacing between characters, words, or lines

For Braille users, ability to send files to note-taking devices or to use in conjunction a refreshable Braille display
To include learning differences, the following features are important to consider when purchasing an OCR software:
Built-in text-to-speech capabilities

Highlighting a word, sentence, or paragraph at a time using contrasting colors

Have only one word at a time appear on the screen to improve one's grasp of the material

Dictionary, Thesaurus, Homophones, and Syllabification

Spell checker, Prediction

Study tools such as Highlighting, Bookmarking, Footnotes, Text notes and Voice notes
OCR apps and devices (e.g. OCR pens) allow for portability or to allow individuals with little or no computer experience to use with ease. Make sure to thinking about whether a computer software solution is still required, as portable options may be more appropriate as a quick-fix when on the go, but converting longer readings to digital text may be better for longer documents.
Want to learn more about scanning and reading software? Ottawa Network for Education created videos for students who are interested in learning about or starting to use technologies for reading, writing and other school work. To learn more about scanning and reading software, visit the Ottawa Network for Education's website to watch a video titled 'Hearing is Believing.  AT to Support Reading' and 'Tools for Reading.'
Questions to ask when considering a scanning and reading software
Features and Customization
Does it support the functions that you want to use it for? (e.g., optical character recognition for scanning from printed documents or inaccessible PDFs, etc.)

Are large volumes of reading required? What is the accuracy of the software when converting larger volumes of text? Consider a high-speed scanning services or approach. Having textbooks that are already accessible to text-to-speech or screen reading software may save time instead of a school scanning in and adding the correct markup/tags to documents.

Can the software manage multi-columned text?

Is there a text-only view and can this be customized (e.g., size, colour, style of font; line and word spacing, margins; masking; single word display, etc.)

Are there additional features or custom options that match your users' needs? (e.g., word prediction when writing documents, the magnification of the page view of the text, adjusting the menu size or number of items displayed) Different software applications have features that may support different needs (e.g., full keyboard control for a fully blind student versus icon-based interface for a student with no vision loss and a learning difference).

Does the user need access to multiple computer systems? If so, consider options (e.g., software on a USB key, software with multiple installations per license, online or built-in options, etc.)

Is portability required? Consider a scanning and reading solution that is a portable device (e.g., wearables, dedicated tablet, pen) or is an app on a phone or tablet.
Compatibility
Do you already have everyday software that has an OCR function – make sure to check how well this functionality works for your purpose.

Is it compatible with your computer or device's operating system?

Is it a toolbar that reads in other software applications or does it only read within its own program (or a combination of both)? If it's a toolbar, what applications can it support? (e.g., compatibility with which internet browsers)

Which file formats can it read? (e.g., PDFs, DOCX, Daisy, TXT, HTML, etc.) Can you export information in different file formats?

Does it need to work with other technology (e.g., voice recognition for those with difficulty using a keyboard) and can the other technologies be programmed or customized to work together?

Is the scanner compatible with the scanning and reading software?

Can it output to a refreshable Braille display or print to a Braille embosser?
Usability
What is the learning curve for the different functions of software? Some software may seem straightforward, but using the features may not be as intuitive as they seem.

Does it have a user-friendly interface (i.e. menu, toolbar, control panel)? How complex is the menu or toolbar structure? How easy is it to adjust settings?

Does the user have basic computer skills? Consider a scanner or device with a built-in OCR software for individuals with little or no computer experience. Consider if it needs to connect to a monitor or TV to show text, has storage space or can save to a USB key, is portable, has a user-friendly control panel or buttons, battery life, etc.
Speech output
Can you customize the voice? (e.g., speech, pitch, volume, verbosity or how much speech feedback you wish to hear)?

What voices and synthesizers are available? What language are they? Can you download/purchase and install additional voices?

Can the size of the reading chunks be varied? (e.g., reading by paragraph, reading by sentence)

Will the speech feedback be disruptive in the environment? Are headphones needed?

Can it convert text to audio files, such as .wav or .mp3 formats for later listening?
Support
What type of built-in tutorial are available? What other supports are available for users?

Is there a trial period or demo copy for testing out the software?

How will you get support if you need it? (e.g., a technician in the school, a local vendor, by telephone, by email, remote access, etc.)

How much do upgrades cost? Is there any software management agreement or upgrade package that can be purchased?

What is the payment model? (e.g., purchase, pay per use)
Resources
Manufacturers of OCR Software without screen reading capabilities
Links are provided for information purposes only. SNOW does not endorse any of the following software and hardware.
ABBYY – ABBYY Fine Reader (Windows and Mac)
Adobe – Acrobat (Windows and Mac)
Creaceed – Prizmo (Mac)
Expervision – TypeReader (Windows)
I.R.I.S. – ReadIRIS (Windows and Mac) 
Nuance – OmniPage (Windows)
Prime Recognition – PrimeOCR (Windows)
Soda – PDF Anywhere
Vividata – OCR Shop (Linux and UNIX)
Manufacturers of OCR Software with text-to-speech capabilities
Claro Software – Claro Read Plus (Windows and Mac)
Freedom Scientific – Open Book (Windows), WYNN Wizard (Windows) 
Kurzweil Educational Systems – Kurzweil 1000 (Windows), Kurzweil 3000 (Windows and Mac)
Nuance – Omni Page Standard (Windows), Omni Page Professional (Windows), Omni Page Pro X (Mac), Omni Page Enterprise (Windows)
Premiere Assistive Technology – Scan and Read Pro is available alone or within the following bundles: Literacy Productivity Pack (Windows and Mac), Premier To Go (Windows)
Text Help Systems Ltd. – Read&Write (Windows, Mac, iOS, Android, Google)
Manufacturers of OCR Software with alternative scanning devices
C Technologies – C Pen (Windows)
Freedom Scientific – SARA CE (Scanning and Reading Appliance), ABIsee products: Zoom-Ex (Windows), ZoomTwix (Windows), Eye Pal (Windows), Eye Pal SOLO and SOLO LV, Eye-Pal Ace and Ace Plus
Optelec – ClearReader
WizCom Technologies – ReadingPen, Quicktionary
**Also check out CCTV manufacturers, as many have OCR options
Manufacturers of Non-Roman Language OCR Software  
ABBYY – ABBYY FineReader (Windows)
I.R.I.S. – ReadIRIS for Windows (Windows), ReadIRIS for Mac (Mac)
NewSoft – BizCard, Presto! DanChing (Windows)
Free/Open Source OCR Software/Projects
FreeOCR by Tesseract (Windows)
GOCR by GNU Public License (Linux / Mac / Windows)
Microsoft Office Document Imaging (Windows)
Ocrad is an open source OCR engine that works with the scanning program Kooka and KDE (GNU/Linux and UNIX) 
SimpleOCR by Simple Software (Windows)
TopOCR by TopSoft, Inc. (Windows)
WebOCR by Expervision (Windows)
** Note that a number of mainstream products (e.g. OneNote) come with OCR functions
How It Relates to the AODA legislation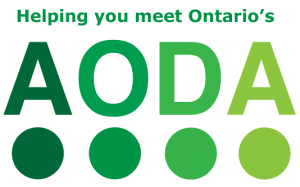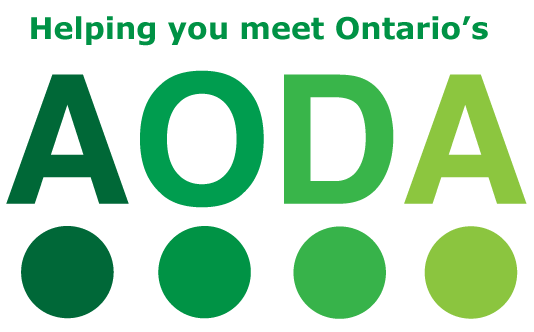 Scanning and Reading Software relates to the following sections of the Accessibility for Ontarians with Disabilities Act (AODA) Integrated Accessibility Standards, specifically some of the following sections in the Information and Communication Standards:
AODA Significance
Scanning and Reading Software enables users to scan a printed document that can be converted into one or more file formats, such as electronic text, Braille or audio, providing an alternative means to access information and educational resources.  

People interact, learn and communicate in diverse ways. Learning opportunities are increased when flexible ways of engaging with learning materials are provided. Considering how people communicate is important for knowledge to be exchanged. Alternative formats take into account diverse ways of exchanging information. 

The AODA legislates that educational institutions and its employees know how to produce accessible or conversion ready versions of textbooks and printed material and be knowledgeable at interacting and communicating with people with disabilities who may use alternate formats and devices. 
Additional Resources
To learn how this section relates to the core principles of the AODA Customer Service regulation, visit the AODA page on SNOW.
To learn of ways to innovate, develop, and design for accessibility, visit OCAD University's Inclusive Design Research Centre (IDRC) website and the IDRC's floe project website.