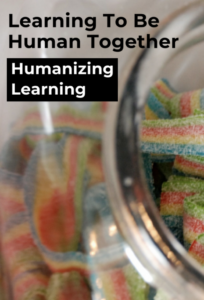 Humanizing Learning is a resource that explores the importance of, and processes for, humanizing education. It explores what humanizing teaching and learning means: to acknowledge that our relationships are foundational to the work that we do. It aims to make learning inclusive with connection, access, and meaning-making at its core.
Humanizing Learning was a year-long exploration into ways of transforming education during a pivotal time in education. Co-designed by Students, Faculty and Staff at OCAD University, Mohawk College, Brock University, Trent University, Nipissing University, University of Windsor, University of Toronto-Mississauga.
Humanizing Learning is published on an open library publishing platform and can be accessed through this external link.